Portrait: SONIA
Created in June — 2016

The ongoing Portrait series is an attempt to step away from the typical approach of using models as blank canvases to project a vision onto. Instead I work with the subjects (my friends) in the photos and try to reflect their personality, work and interests through the clothes I create.
Sonia Teruel is the photographer of this series.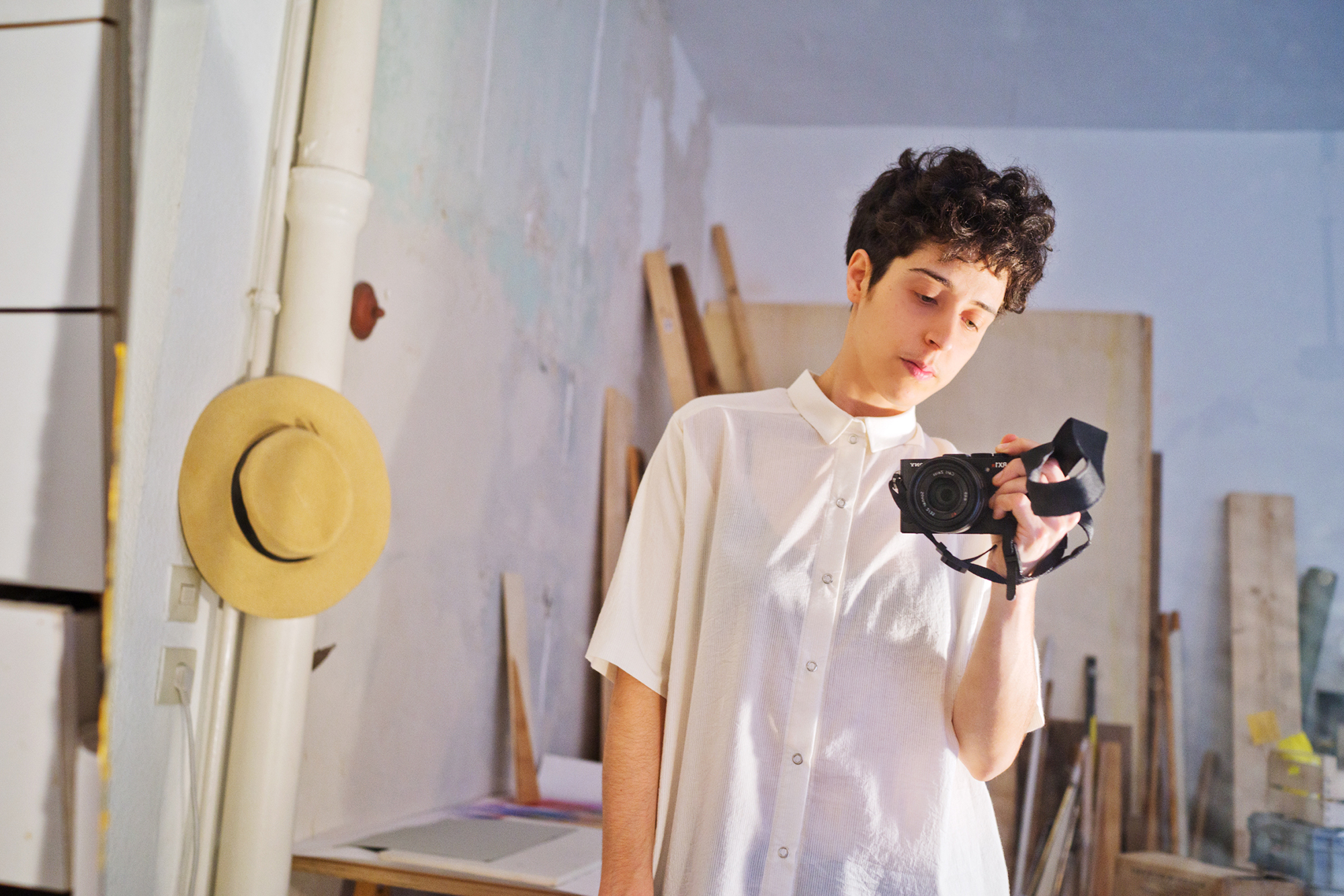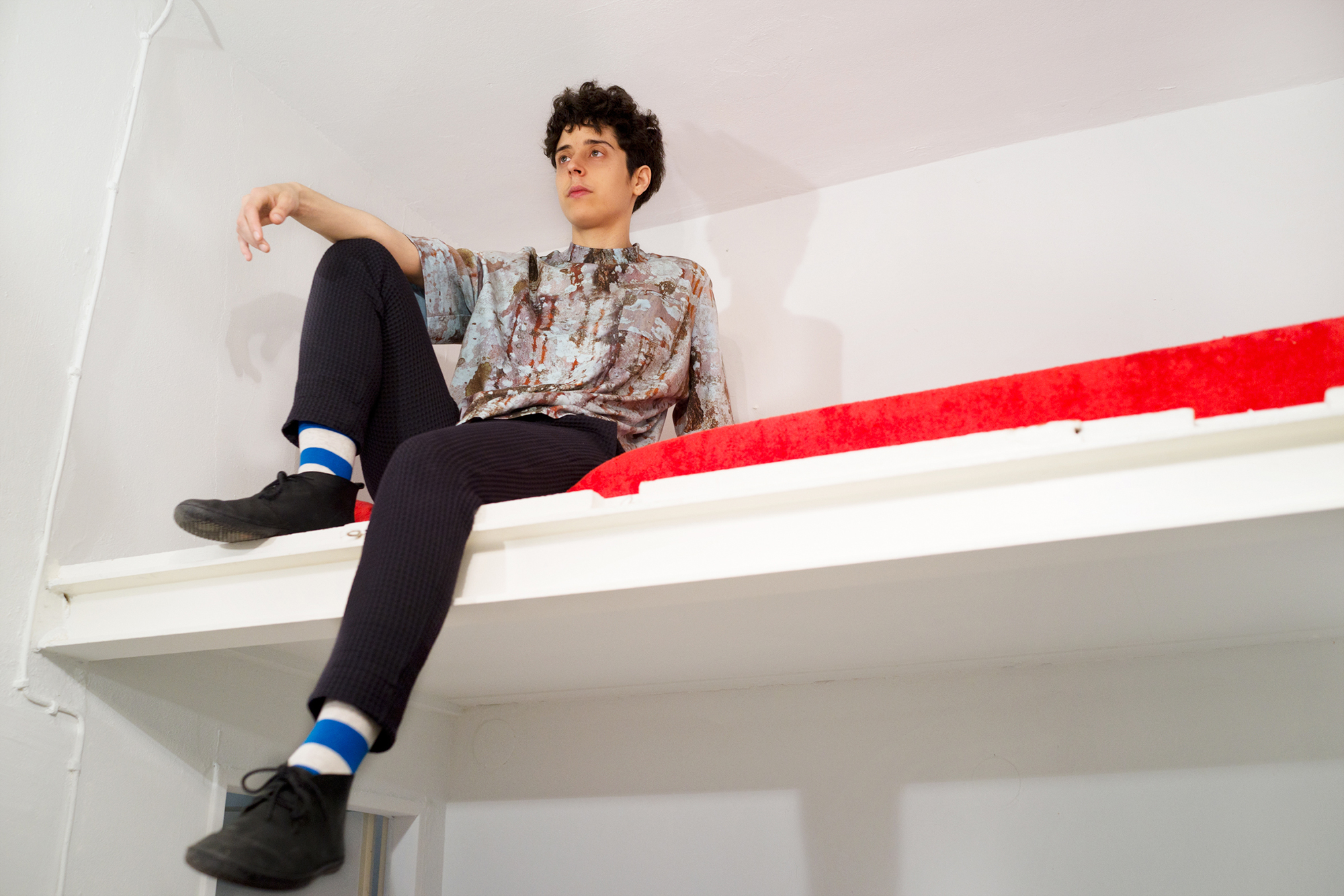 Wearing: Blue Bark shirt, Waffle pants
Self-portraits and everyday moments shot with the help of mirrors.
Sonia Teruel has a great eye for capturing everyday moments as works of art. I wanted her to shoot the hole Portrait series and we started with herself as both model and photographer. This way we can show that this is not a project seen with an outsider's gaze but rather formed within a group of friends in Berlin.
I see myself in Sonia: we are both softies but like to keep a proper exterior and a well organised life.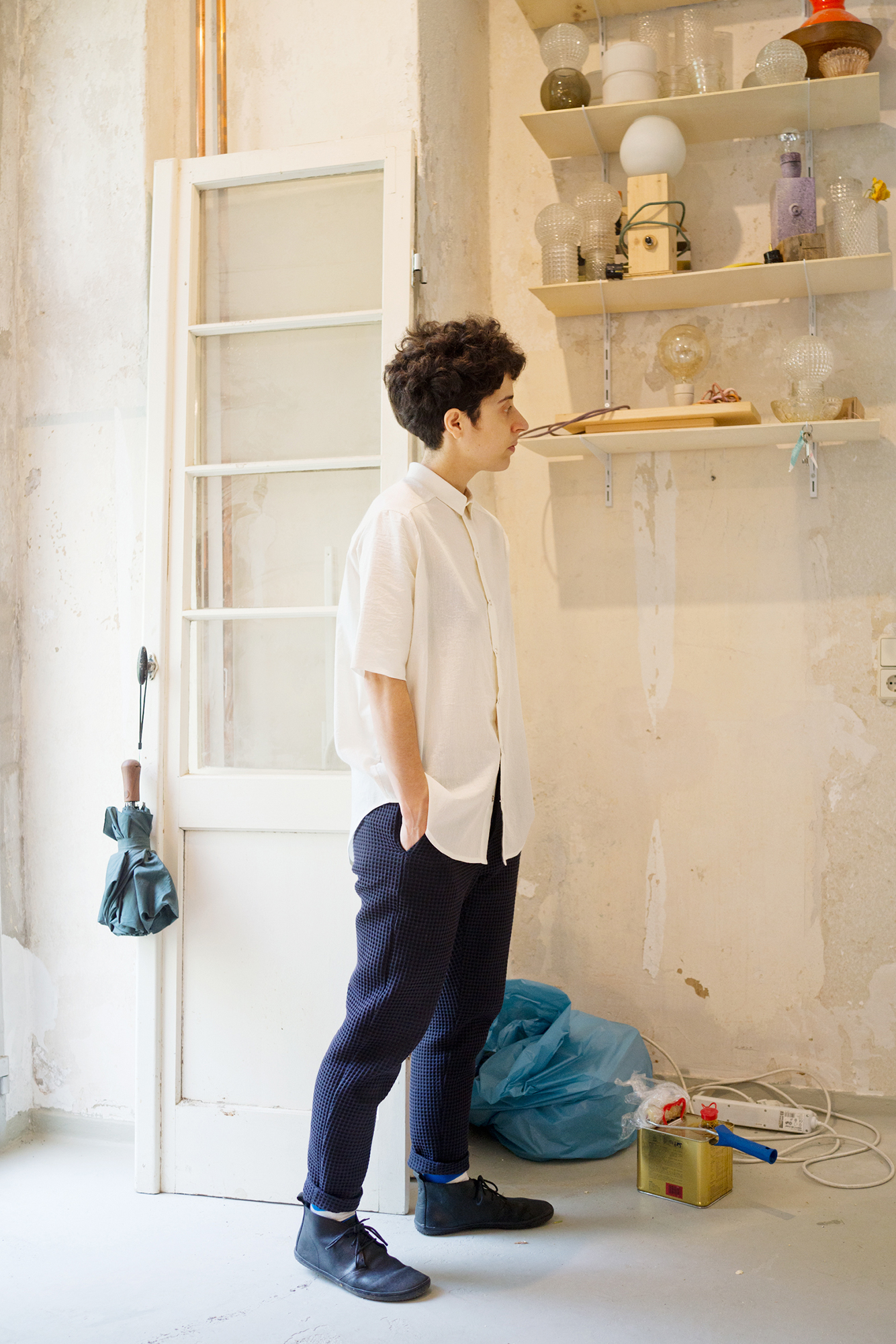 Wearing: Theshirt Shirt, Waffle pants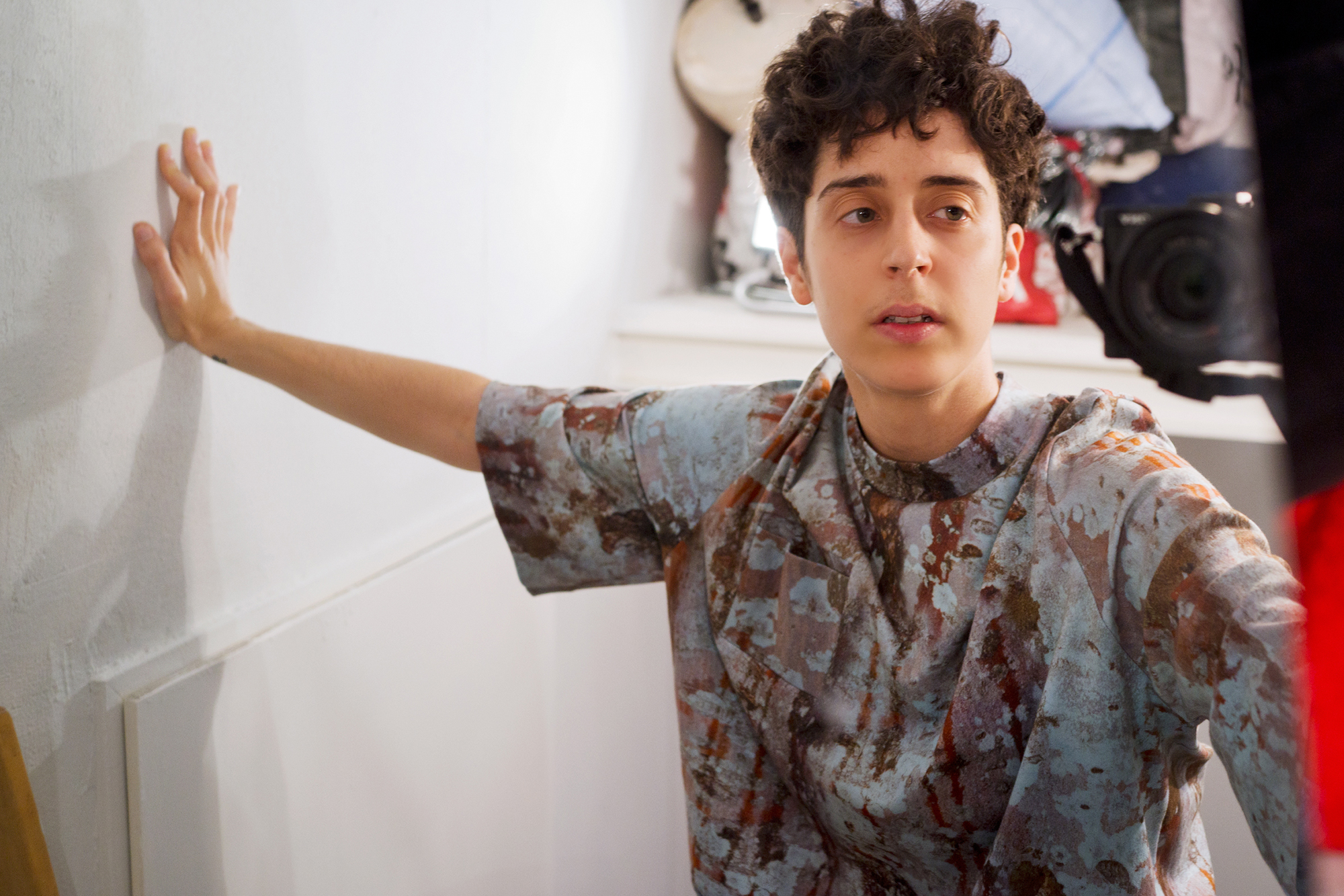 Wearing: Blue Bark Shirt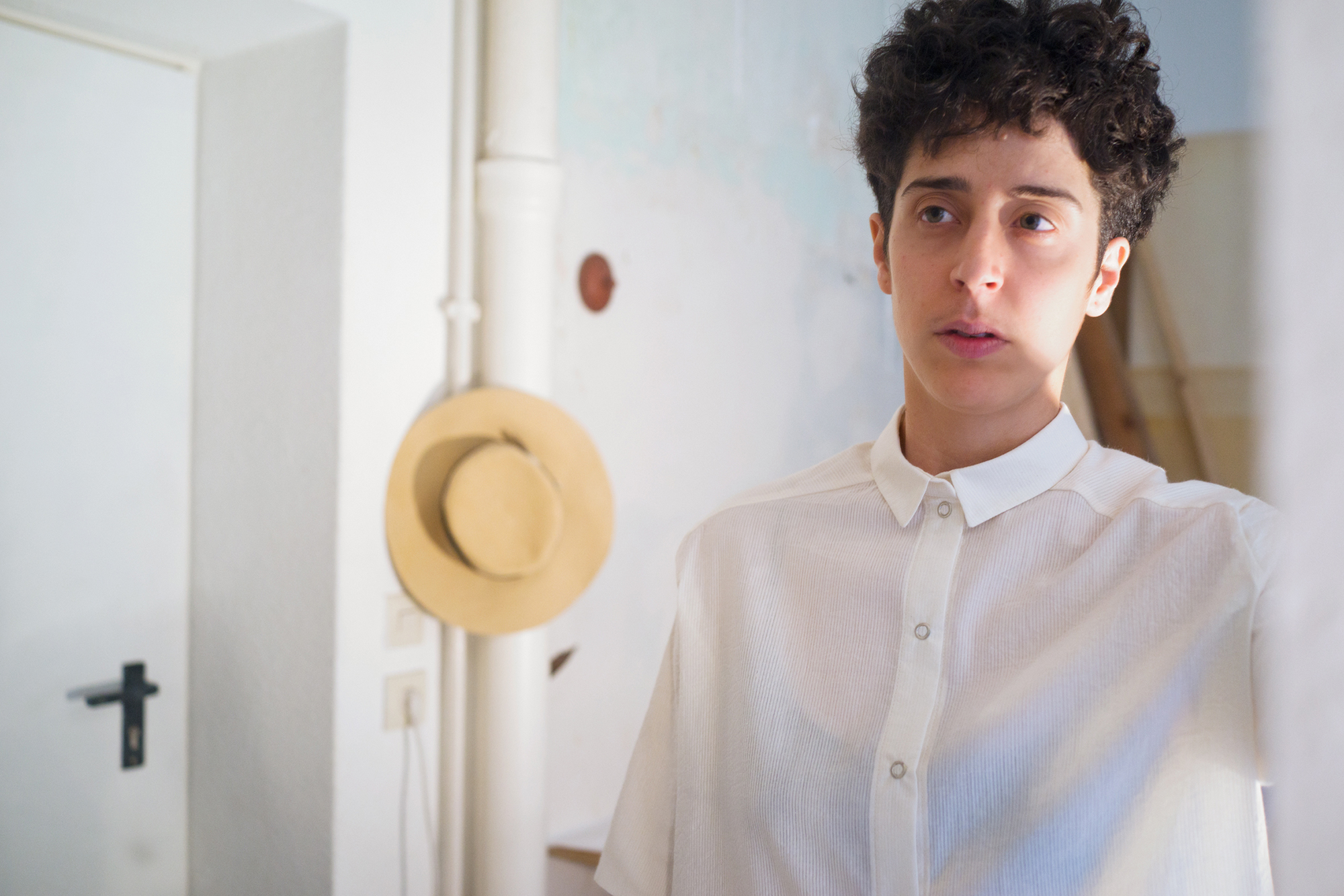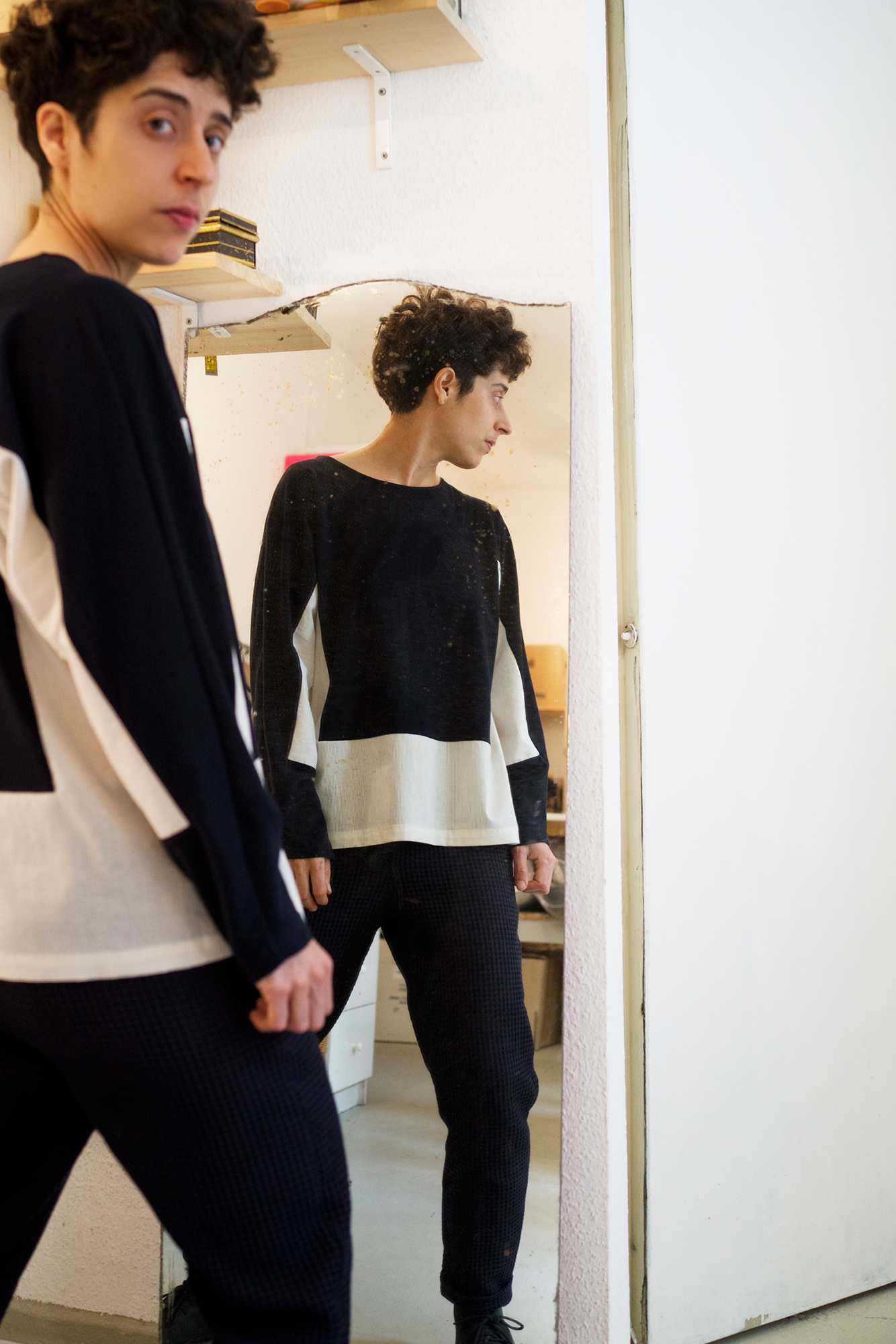 Wearing: Mini-me jumper, Waffle pants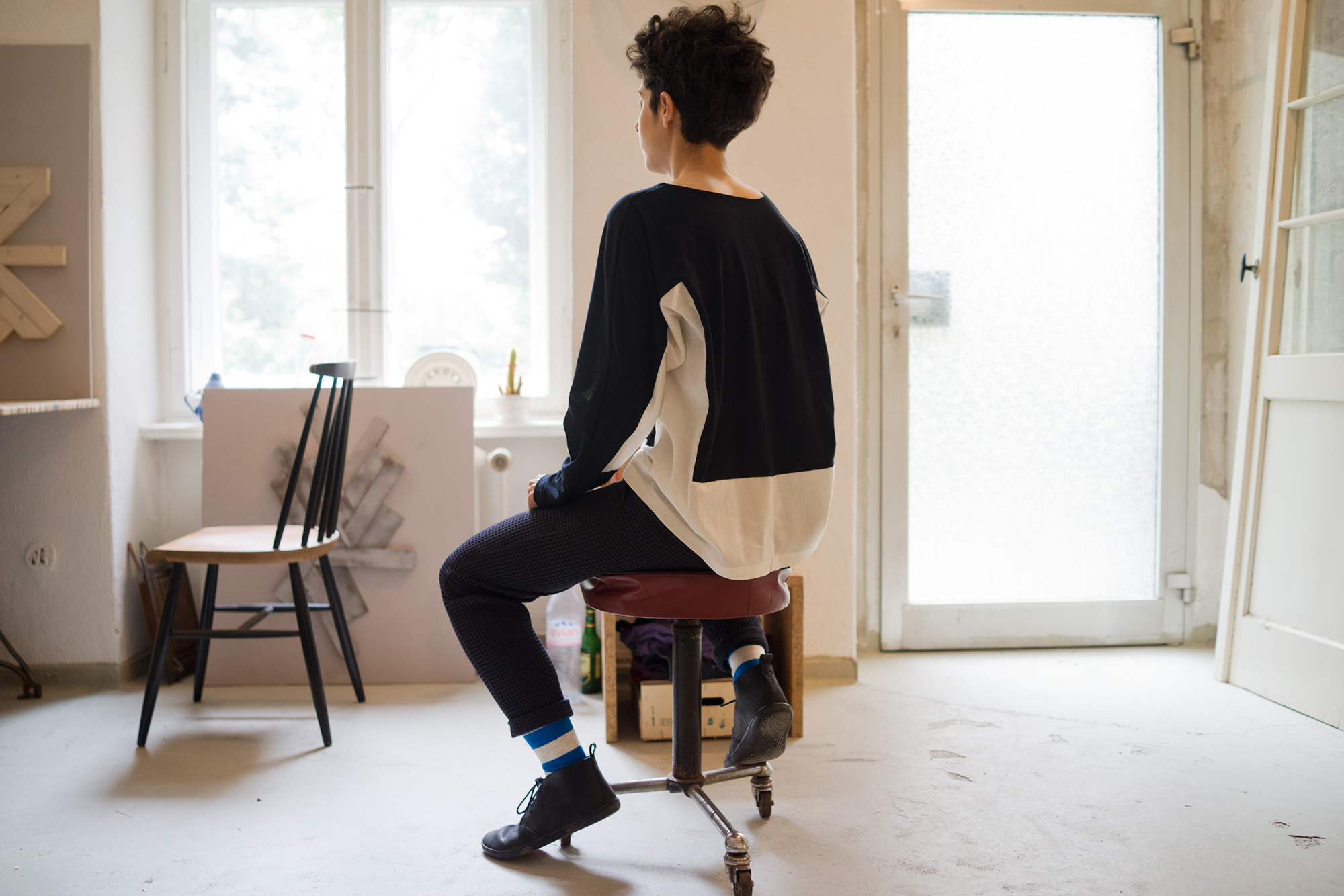 Wearing: Mini-me jumper, Waffle pants
All photos taken in Kelly Tivnan's studio, Pastperfekt.