(last updated winter 2015)
CLEAN LINES, PLAYFUL DETAILS, CONTRASTING COLORS
The key note of Treches' collections is the aesthetic balance between contrasting colors and geometric shapes. The result is a sophisticated urban look. Clean lines are combined with playful details and contrasting colors. With every new style the designer Jeanette Bruneau Rossow captures an aesthetic balance between colors and shapes, details and cut. The result is a graphic design with urban aesthetic in sustainable and fair produced materials.
"WITH THE USE OF GEOMETRY AND COLOR-CONTRAST THE BODY IS ABSTRACTED INTO GEOMETRIC FORMS. A NEW AESTHETIC RESULTS."
The Norwegian-born designer brought Scandinavian straightforwardness with her. In search of the perfect style, she'll combine it with a dash of Berlin naivety and nonchalance to create the distinctive Treches look. Since 2008, 2 annual collections are launched made from high-quality ecological materials.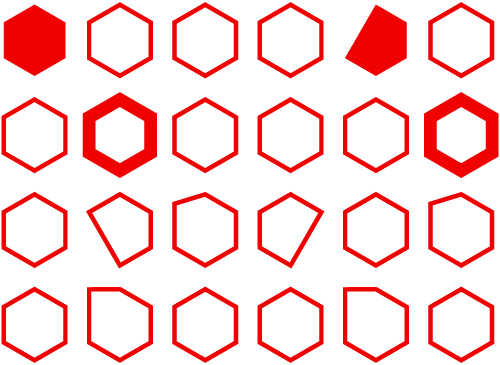 KLARE LINIEN, VERSPIELTE DETAILS, KONTRASTREICHE FARBEN
Das Grundmotiv der Kollektionen von Treches ist die ästhetische Balance zwischen kontrastreichen Farben und geometrischen Formen. Dadurch entsteht ein durchdachter, urbaner Look. Klare Linien werden mit verspielten Details und kontrastreichen Farben vereint. Mit jedem neuen Style gelingt der Designerin Jeanette Bruneau Rossow ein ästhetisches Gleichgewicht zwischen Farben und Formen, Details und Schnittführung. Am Ende steht ein graphisches Design, das die Ästethik des Urbanen in nachhaltigen und fair produzierten Stoffen umsetzt.
"MIT GEOMETRIE UND FARBKONTRASTEN WIRD DER KÖRPER DURCH DIE KLEIDUNG IN GRAPHISCHE FORMEN ABSTRAHIERT. EINE NEUE ÄSTHETIK ENTSTEHT."
Skandinavische Geradlinigkeit bringt die gebürtige Norwegerin aus ihrer Heimat mit. Auf der Suche nach dem perfekten Style, kombiniert sie das mit einem Schuss Berliner Naivität und Lässigkeit und dabei entsteht der unverwechselbare Treches Look. Seit 2008 erscheinen jährlich 2 Kollektionen aus hochwertigen ökologischen Materialien.
HEADQUARTER, STUDIO, STORE & SHOWROOM:
HQ, Weserstrasse 191, 12045 Berlin - Neukölln. (Open Tuesday - Saturday 14 - 20) Phone: +49 30-54736080
CONTACT:
Press & sales inquiries:
→ Johanna van den Haak Design & production:
→ Jeanette Bruneau Rossow
SUSTAINABLE APPROACH
Treches has since the first collection been run as an ethically responsible company. The label lives the vision of a fashion industry where human rights and well-being are counted for at every step of the development and production of it's products. Where materials are enhanced by their re-use, and the clothes are made to last. All Treches collections are made exclusively with GOTS or Fairwear certified materials such as cotton, hemp and animal friendly silk. The GOTS certification includes a ban on child labor and ensures basic rights for workers and farmers. Learn more about this:
→ www.global-standard.org
The manufacturing of the clothing is done locally in Berlin and Brandenburg to keep the production routes short.
NACHHALTIGE HERANGEHENSWEISE
Treches wird seit der ersten Kollektion als ethisch verantwortliches Unternehmen geführt. Das Label lebt die Vision einer Modeindustrie in der Menschenrechte und Wohlgesonnenheit bei jedem Schritt der Entwicklung und Produktion eine Rolle spielen. Wo Materialien aufgewertet werden durch Wiederverwendung, und Kleidung hergestellt wird um zu halten. Alle Treches Kollektionen werden ausschliesslich mit GOTS oder Fairwear zertifizierten Materialien wie Baumwolle, Hanf und tierfreundlicher Seide hergestellt. Die GOTS Zertifizierung beinhaltet ein Verbot von Kinderarbeit und sichert Grundrechte für Arbeiter und Bauern. Mehr Infos dazu:
→ www.global-standard.org/
Die Herstellung der Kleidung erfolgt lokal in Berlin und Brandenburg um die Produktionswege möglichst gering zu halten.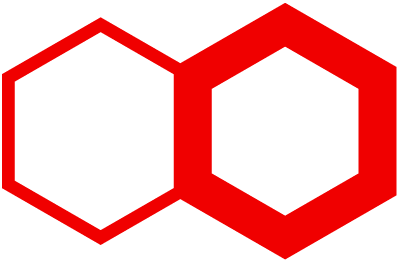 BIO / HISTORY
Jeanette Bruneau Rossow is the founder and designer at Treches. The native Norwegian studied art history, experimented with block- and screen printing and hosted a radio program about music at an alternative radio station in Oslo. Following some inner call, she moved to Berlin in 2005 to live in a politically-motivated artistic house project. Jeanette B R began to design clothes with unusual prints, which she sold at a local market.

In 2008, JBR founded her label Treches. Her love for graphic detailing and contrasting colors can be recognized in all her pieces. She is constantly expanding her knowledge through collaborations and experimenting, and an ambitious label has sprung from what was once a DIY project. JBR tries to optimize the designpatterns to minimize the waste. The environmental impact is always considered, so the styles were from the start to be produced locally in Berlin. To run a green label means to do without a wide variety of materials and to abstain from cheap production in low wage countries.

"I AM DRIVEN BY THE CHALLENGE TO CREATE UNIQUE DESIGNS WITH LIMITED RESOURCES"
In summer of 2012, she opened the Treches HQ (studio/store/showroom) in Neukölln, a space in which the design philosophy of Treches is communicated through the interior.


↓
Johanna van den Haak was born in 1981 and grew up on one of the first organic farms in Bavaria. She came to Berlin in 2000 to study, but eventually found her way to the world of fashion. JvdH has run the the FLAGSHIPSTORE since 2008, a trendy fashion store in Prenzlauer Berg which also acts as a platform for Berlin's designers. She got to know JBR and her label in 2011 and that resulted in her joining the Treches-team shortly thereafter.
"I LOVE FASHION THAT TAKES RESPONSIBILITY AND SHOWS IT'S COLORS. I FOUND BOTH AT TRECHES AND I'M HAPPY TO BE INVOLVED IN THIS PROJECT"
Johanna is responsible for Sales & Marketing at Treches.


↓
Henriette Bartsch is the latest addition to the TRECHES team, she will be our new production manager! She is also part of our in-house sewing team and sews the elaborate small batch series.
BIO / GESCHICHTE
Jeanette Bruneau Rossow ist die Gründerin und Designerin bei Treches. Die gebürtige Norwegerin studierte Kunstgeschichte, experimentierte neben dem Studium mit Lino- und Sieb-druck und moderierte nebenbei ein Radioprogram über Musik bei einem alternativen Radio in Oslo. Einem inneren Ruf folgend zog sie 2005 nach Berlin in ein politisch- künstlerisch engagiertes Hausprojekt. Hier begann JBR Kleidung mit ausgefallenen Drucken zu entwerfen, die sie auf kleinen Märkten verkaufte.

In 2008 gründete JBR dann ihr Label TRECHES. Ihre Liebe zu grafischen Details und kontrastreichen Farben findet man in jedem ihrer Styles wieder. Sie erweitert ständig ihr wissen durch Kooperationen und herumexperimentieren und so ist aus dem ursprünglichen DIY-Projekt ein anspruchsvolles Label entstanden. JBR versucht die Schnittführung so zu optimieren das möglichst wenig Abfall ensteht. Mit Rücksicht auf die Umwelt werden die Styles von Anfang an lokal in Berlin produziert. Ein grünes Label zu führen heisst auf eine grosse Auswahl an Stoffen zu verzichten und billige Produktion in Niedriglohnländern zu vermeiden.
"ICH BIN GETRIEBEN VON DER HERAUSFORDERUNG MIT BEGRENZTEN RESSOURCEN EINZIGARTIGE DESIGNS ZU ERSCHAFFEN"
Im Sommer 2012 eröffnete sie das Treches HQ (studio/store/showroom) in Neukölln, ein Raum in dem ihre Designphilosophie durch das Interieur kommuniziert wird.


↓
Johanna van den Haak wurde 1981 geboren und wuchs, mit aus den Niederlanden stammenden Eltern auf einem der ersten Ökohöfe in Bayern auf. Im Jahr 2000 kam Johanna vdH zum studieren nach Berlin. Über Umwege gelangte sie zur Modebranche und führt seit 2008 den FLAGSHIPSTORE im Prenzlauer Berg, ein Szene-Modeladen der gleichzeitig eine Plattform für Berliner Designer ist. Darüber kam es dann 2011 zu einer Bekanntschaft mit JBR & ihrem Label die dann in die Zusammenarbeit mit TRECHES mündete.
"ICH LIEBE MODE DIE VERANTWORTUNG ÜBERNIMMT UND FLAGGE ZEIGT. BEIDES HABE ICH BEI TRECHES GEFUNDEN UND BIN FROH AN DIESEM PROJEKT BETEILIGT ZU SEIN"
Johanna ist bei TRECHES für Sales & Marketing verantwortlich.


↓
Henriette Bartsch ist die neuste Bereicherung des TRECHES teams, sie wird unsere neue Produktionsmanagerin sein! Sie ist auch Teil unser in-house-schneidern-team und fertigt die schönsten Kleinserien.